** Important Notice ** I am still recovering from blood cancer,
although I am making a good recovery
I am unable to take on new installation work for the foreseeable future.

I can still do smaller works such as servicing, repairs & upgrades
Please contact us with as much information as possible and depending on the fault we will, if possible get someone to fix your gates.



Celebrating over 25 Years


in Business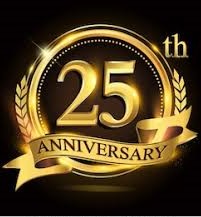 +2
As of 1st July 2022 we have been in business for twenty seven years.

We never doubted that we would get to this point but sometimes during the long, late nights and working out in the freezing cold & snow it was sometimes hard to believe it would happen.

We certainly never thought we would need to repair electric gates wearing face masks and visors etc.
but as we need to do this now -


Please respect our social distancing measures
to keep everyone safe during these difficult times.



***********************************************************

Situated in York, we are the areas leading gate automation specialists, We have been established for over 25 years and although we no longer manufacture gates we often work in conjunction with two of the areas top gate manufacturers Sandalwood Gates of Elvington who design and manufacture top quality wooden gates & Acaster Forge who make beautiful wrought iron style gates.
Although the design and type of manufacture of gates varies considerably, we have vast experience of automating all types of gates and can usually find a solution to even the most awkward of situations.
Our Automation systems use the latest electronic systems to enable keypad or remote control access with the optional extra of being able to open your gates directly from your mobile phone, giving added security along with the ease of electric operation.
We stock a wide selection of spare parts including remote control handsets for most types of systems & specialise in repairs and upgrades of existing systems - anything from a simple keypad that can be set with your personal code to loop detectors (commonly known as pads) that will open your gates automatically as you drive towards them
(Usually only fitted on the inside though to maintain your security).
Click here to contact us for more information about automating your gates
Or ring us on 07808 923766
Click here for more information about Garage Doors...
AUTOMATED GATES not only provide security to make a home safer, they increase the value of your property and make life easier, no more scrabbling around with rusty locks in the rain.
Just click & open
Click on the arrow in the middle of our picture
to see how easy it could be to open your gates!
Note how the lights on the gateposts turn on to light up the driveway & welcome you home, then turn off again once your gates are securely closed.

When your gates are closed they are a physical barrier, making theft more difficult and giving opportunist thieves second thoughts.
Gates come in a wide variety of shapes, styles & materials, They could be either a pair of gates, a single pedestrian gate or maybe you have a manually operated sliding gate.
Whether it is made of wood or metal or whether it is hung on wood, steel or brick posts or walls, Classic Gates can supply an automation system suitable for your gate.
GARAGE DOORS openers can be fitted to almost any garage door whether it is an up & over canopy door, a sliding sectional door or even traditional wooden doors that open outwards.
An automated garage door means you no longer have to leave your car until you are safely inside your garage, CAME garage door openers are proven to be extremely robust and almost silent during operation ensuring a smooth and quick operation.
Unlike some manufacturers CAME garage door openers fully lock the door when closed so you can relax in the knowledge that the system that opens the door with a smooth and quick operation, will keep it tightly closed when required ensuring total security and peace of mind.